How would you like to discover something new in Tokamachi?
We have recommendations of experiences fit for your holidays.
* Redirect to a different site *
THE EXPERIENCES AVAILABLE AT KOMEHOME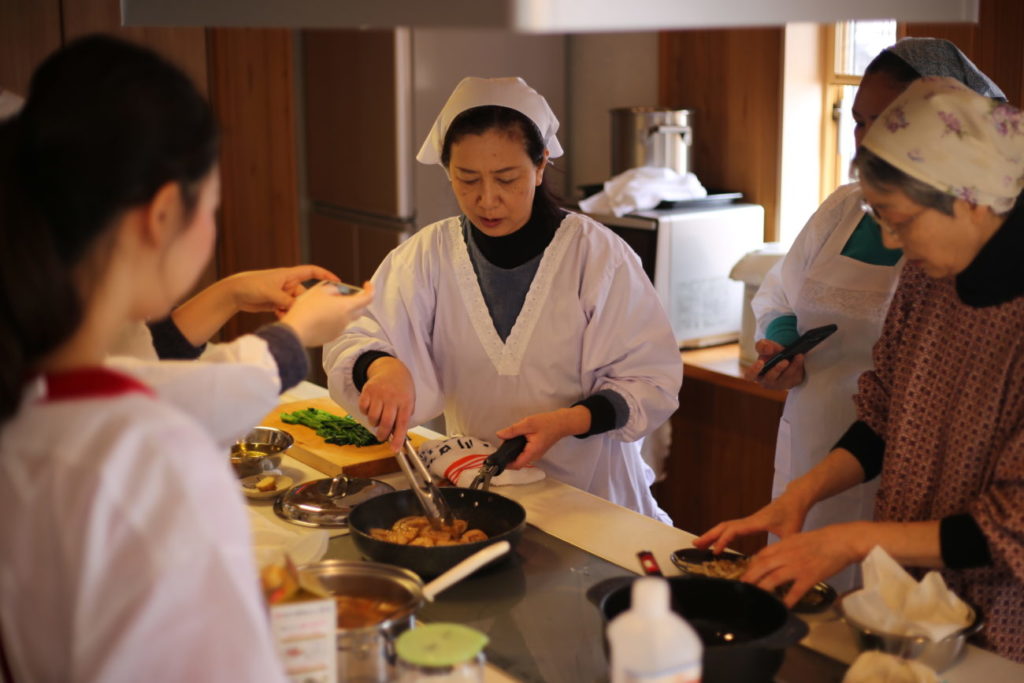 [Cooking lesson] Learn to make Tokamachi's local specialities from local "moms"
Available: Half day course on making local delicacies that have been passed down for generations taught by local 'moms'. Tokamachi's local dishes consist of many types of mountain vegetables. You will be taught local household dishes that are not served in eateries. You will also be provided with the recipe so that you may try it back home as well. The menu will roughly consist of 3 dishes, rice and miso soup. As for the specific dishes, it will be a surprise for the day!
Season: All season
Price: 5,400 yen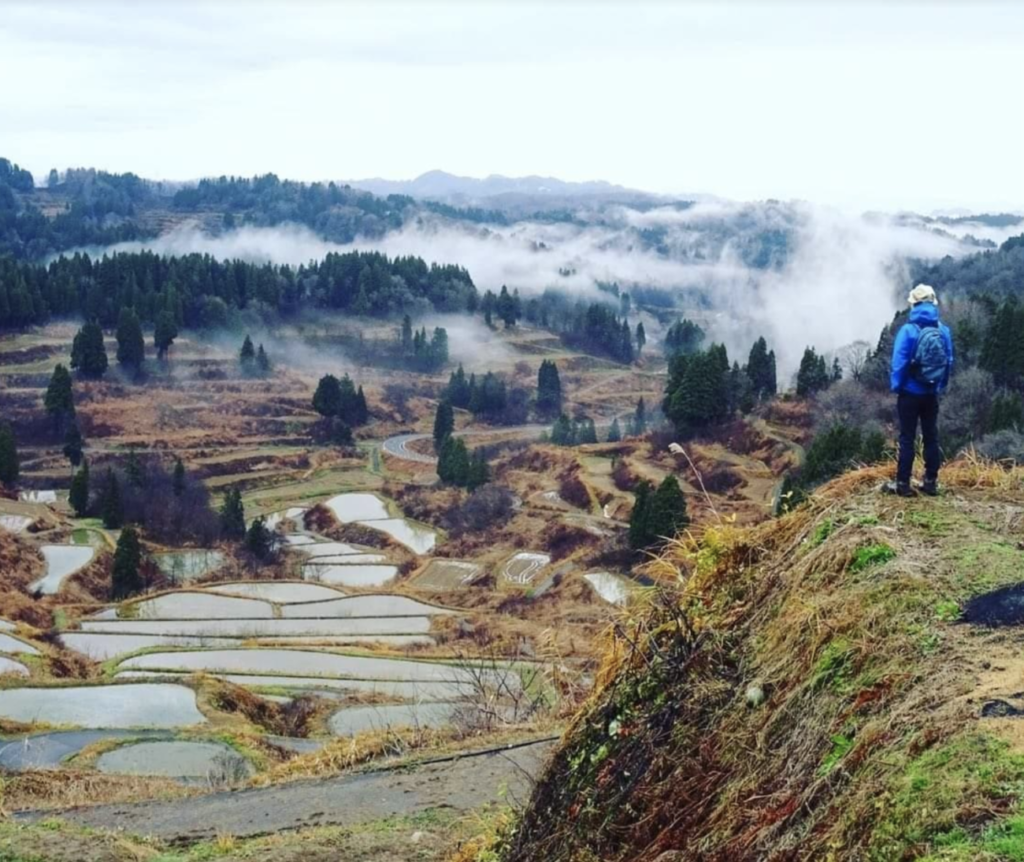 Amazing walk in the picturesque rice terraces in Hoshi-Toge
Available: You will be able to enter the terraces and see the different aspects of this rice terrace. The local guide will also explain the history and recent developments of the rice terraces. During the rest break, snacks prepared from the harvested rice and vegetables of this region will also be served. Munching on the Onigiri (rice ball) made from the local Koshihikari with the terrace view in front is an experience in itself!
Season: Late April to late November
Price: 9,000 yen ~12,000 yen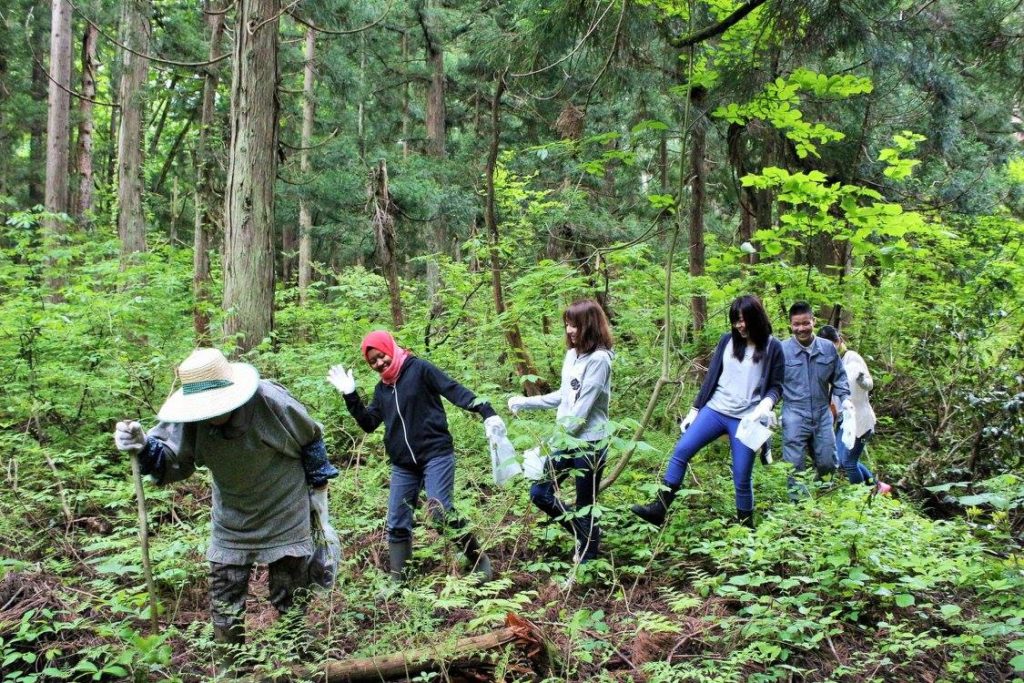 Feel the breath of spring: Foraging Adventure In The Hills Of The Region
Available: At the end of the winter is the long-awaited spring! In this season, the old and young alike will venture into the hills in search of the free-growing mountain vegetables. The refreshing winds of spring further enhance the excitement of the search, thus making this adventure something the locals look forward to every year. This tour is all about experiencing the adventure for yourselves. Learn all about the flora and fauna of the region in this adventure through the forests and wild animal paths from a local guide.
Season: April to May
Price: 10,000 yen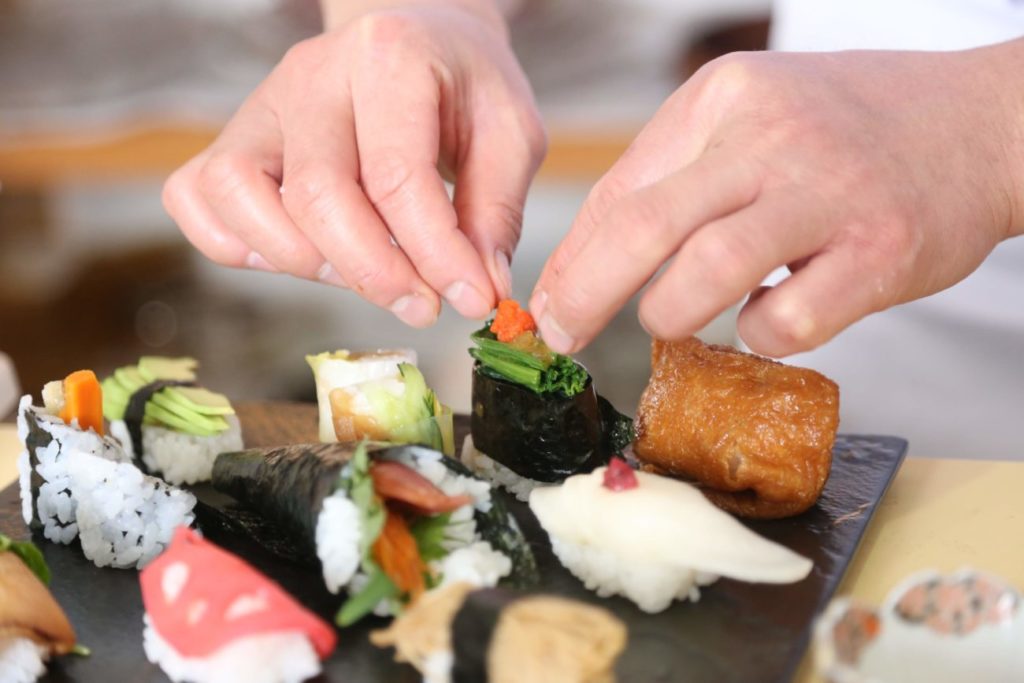 Learn How To Make Vegan Sushi From A Master Sushi Chef
Available: A master sushi chef has created a vegan version of Japan's most famous dish -Sushi! And now it is your chance to learn how to make them directly from the man himself! Sushi which is synonymous with fish to many, was actually made with vegetables and wild mountain shrubs in the mountainous regions of Japan in the past. Which makes this learning experience actually a very traditional art.
Season: All season; Monday to Thursday
Price: 8,640 yen