Tokamachi City in Niigata Prefecture
While being the region with the most snowfall in Japan, is also home to 'Uonuma Koshi Hikari', the best rice in Japan.
It is rice that we thought will be the bridge where everyone can glimpse and understand the lives of the residents of this region.
Hence, the name KOME HOME. (Kome = Rice in Japanese)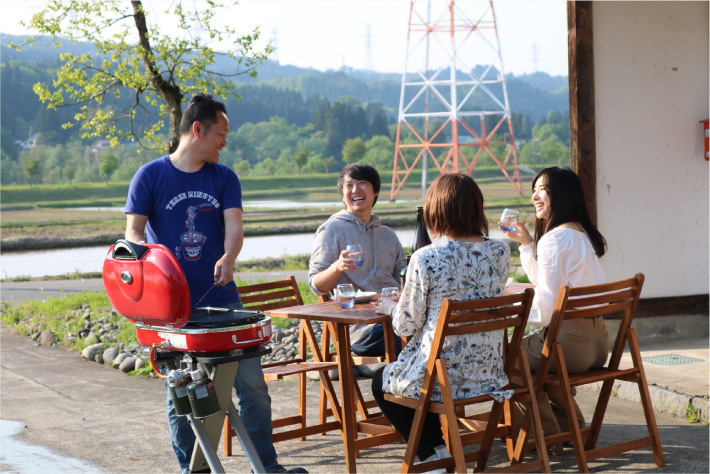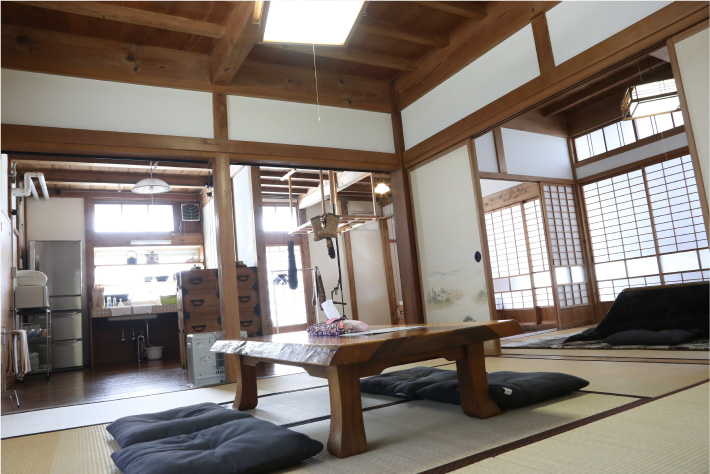 ---
"A homely atmosphere, far away from home"
In this era where direct human interaction is taken for granted in the cities, we bring you a fresh take on 'neighbours'!
At this farmstay, you are sure to meet and connect with your neighbours during your farming activities.




In this region of warm and welcoming residents, we are confident that you will find your second home here!
The 3 Must Do's At Kome Home
1) Taste Japan's Best Rice!
Kome Home produces and provides rice grown with minimal pesticides.
The farm around the Kome Home is specially for your consumption.
The paddy is planted in May (SPRING!), and grows throughout autumn. You will be able to enjoy the hyms of frogs (summer), crickets and suzumushi (autumn). At the end of autumn, harvesting the fully grown paddy fields billowing in the wind will surely be an enriching experience.
You can also take a walk through the surrounding areas, where you might be able to connect with the locals and learn a thing or two about farming!

---
2) Feel at home with the warm locals
We highly encourage bringing a little gift for the locals.
It is similar to bringing a gift when you visit relatives of close friends and will be an excellent tinder to what will be a very homely relationship.


---
3) Enjoy the delicacies of the seasons
Here, there will be a myriad of wild vegetables at your doorstep every morning. We guarantee that you will enjoy them as they are freshly picked.
Kome Home also has a farm in the backyard specially for guests, where you can harvest the seasonal vegetables for consumption.
Do come and feast yourselves with the freshly picked vegetables and paired with the best quality Koshi Hikari rice!
---

〒949-8551 472 Babatei Tokamachi Niigata

KOME HOME is 5 minutes away by car from Doichi Station,
and 15 minutes from Tokamachi Station.